happy mind = happy biz owner
happy mind = happy biz owner
happy mind = happy biz owner
happy mind = happy biz owner
happy mind = happy biz owner
Achieving your wildest dreams starts with mindset.
Every word in this deck is created to empower your thoughts, inspire you to continue to build your empire + reaffirm that everything you want to achieve is already within you.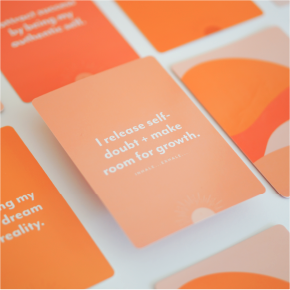 44 card deck
One affirmation per card, endless encouragement for entrepreneurs of all kinds. Now go, give confidence!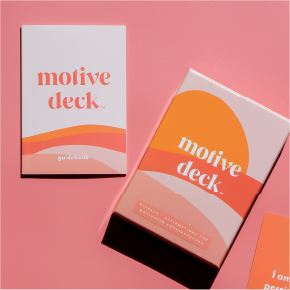 Ritual Guidebook
A guiding ritual for every card you pull, because let's be honest, we entrepreneurs love our extra homework!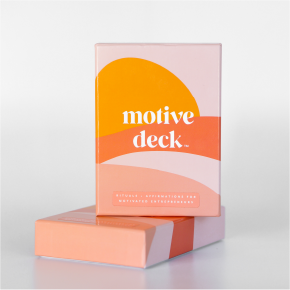 Sensory Self-Care
High-quality packaging and thoughtful design for the ideal sensory experience. Your energy will thank you later!
Motive Deck™
44 card deck + Guidebook
Regular price
Sale price
$39.00 USD
Unit price
per
Sale
Sold out
Studies have shown repeating positive affirmations can reduce stress, improve performance, affirm your self-worth and minimize the impact of negative emotions. As an entrepreneur, these qualities are pertinent in helping you achieve your goals. 
 Whether you need a boost in confidence, help overcoming an obstacle or maintaining a positive mindset use Motive Deck™ for a daily (sassy) pep talk as you go after your dreams.
INCLUDES:
💫 44 affirmations card deck printed on 400gsm glossy UV 
🦋 Guidebook with rituals correlating with each card
💓 2 pcs rigid box in beautiful packaging for safe-keeping
✨ Written + designed by fellow entrepreneur
Size: 3.5" x 5"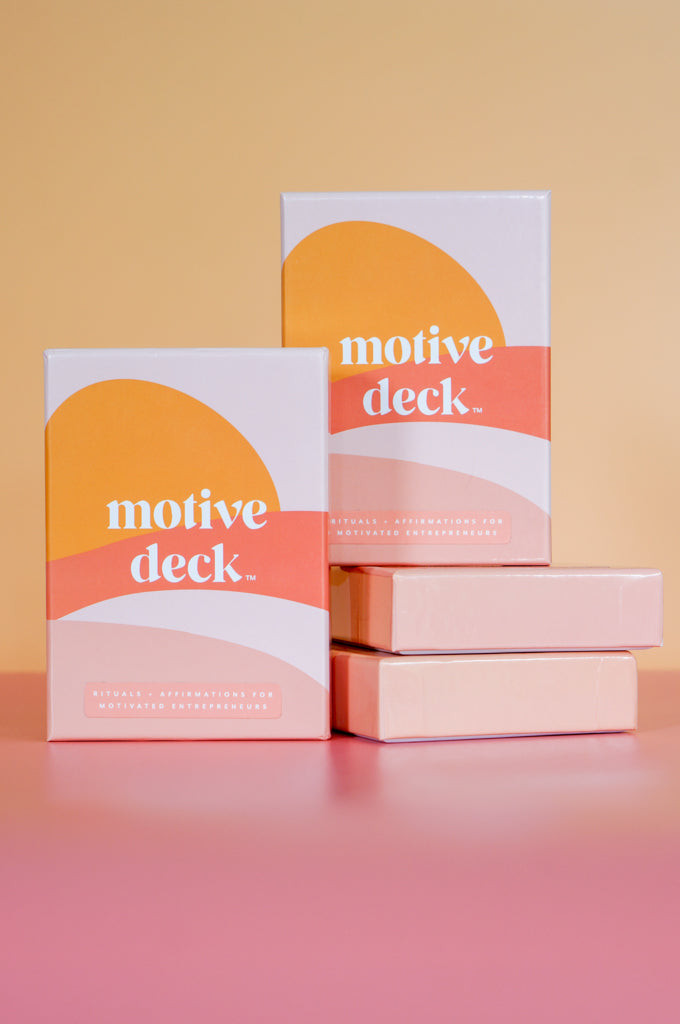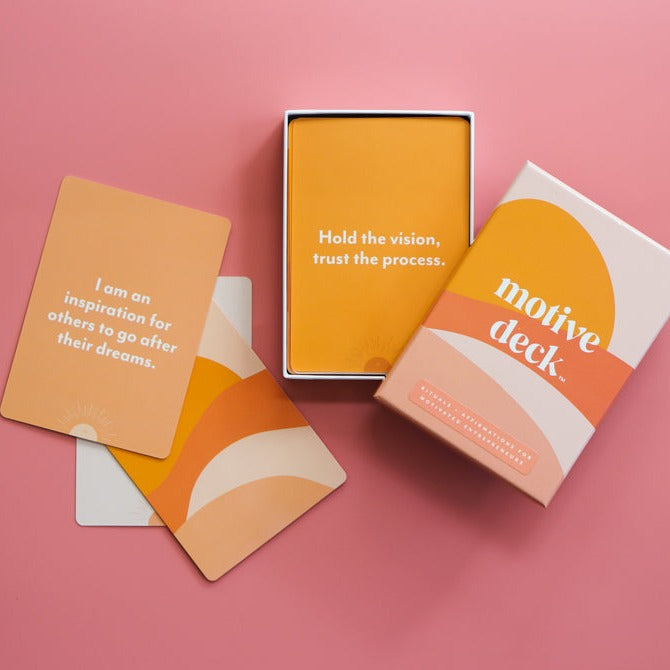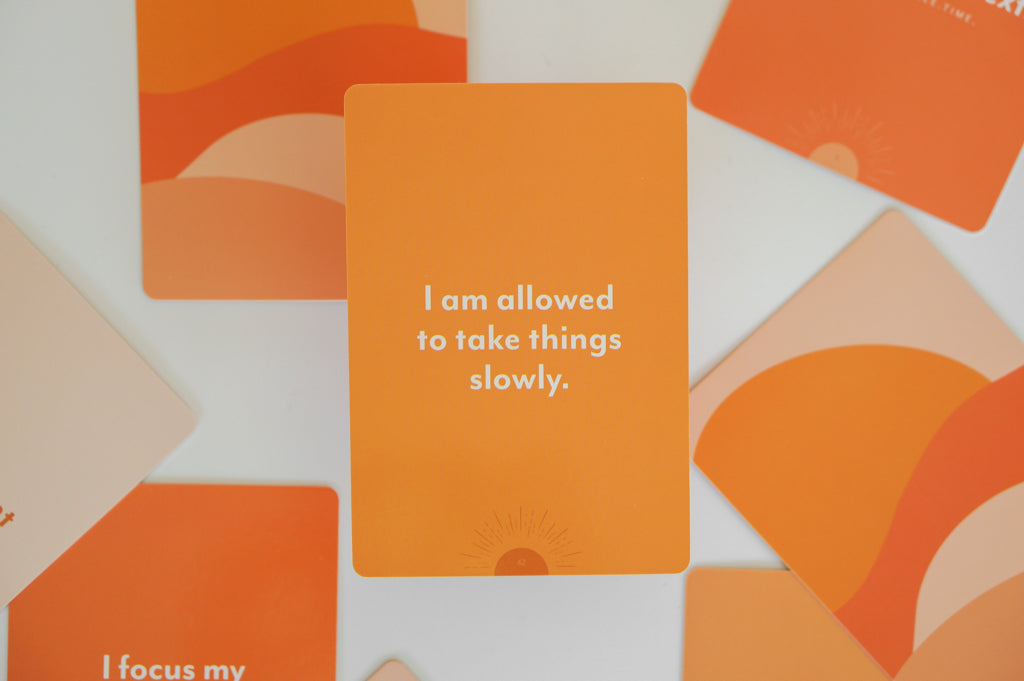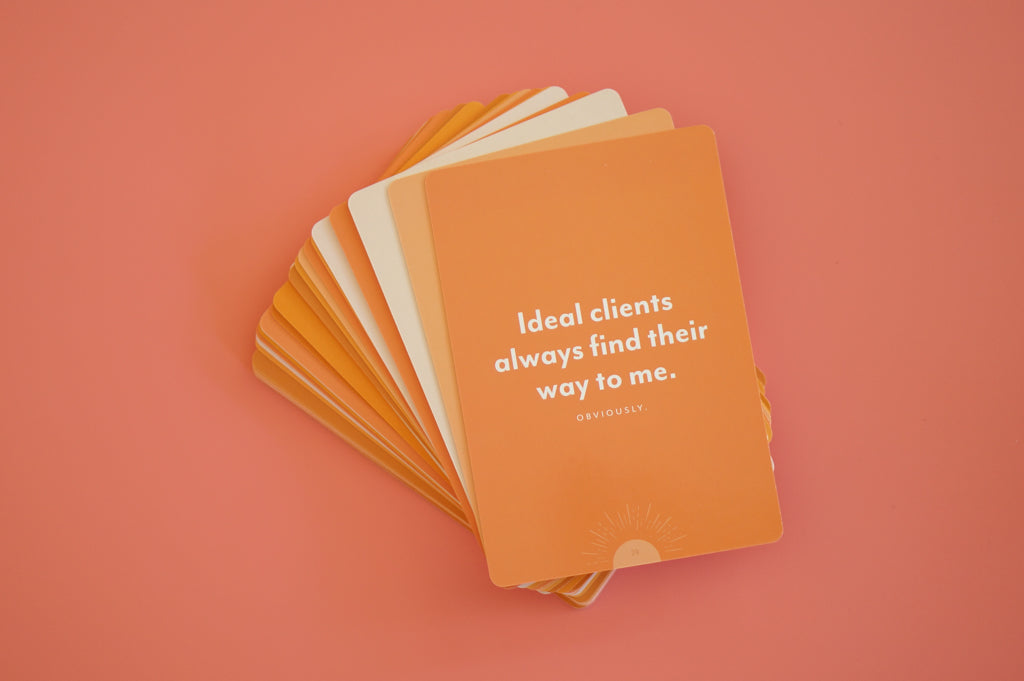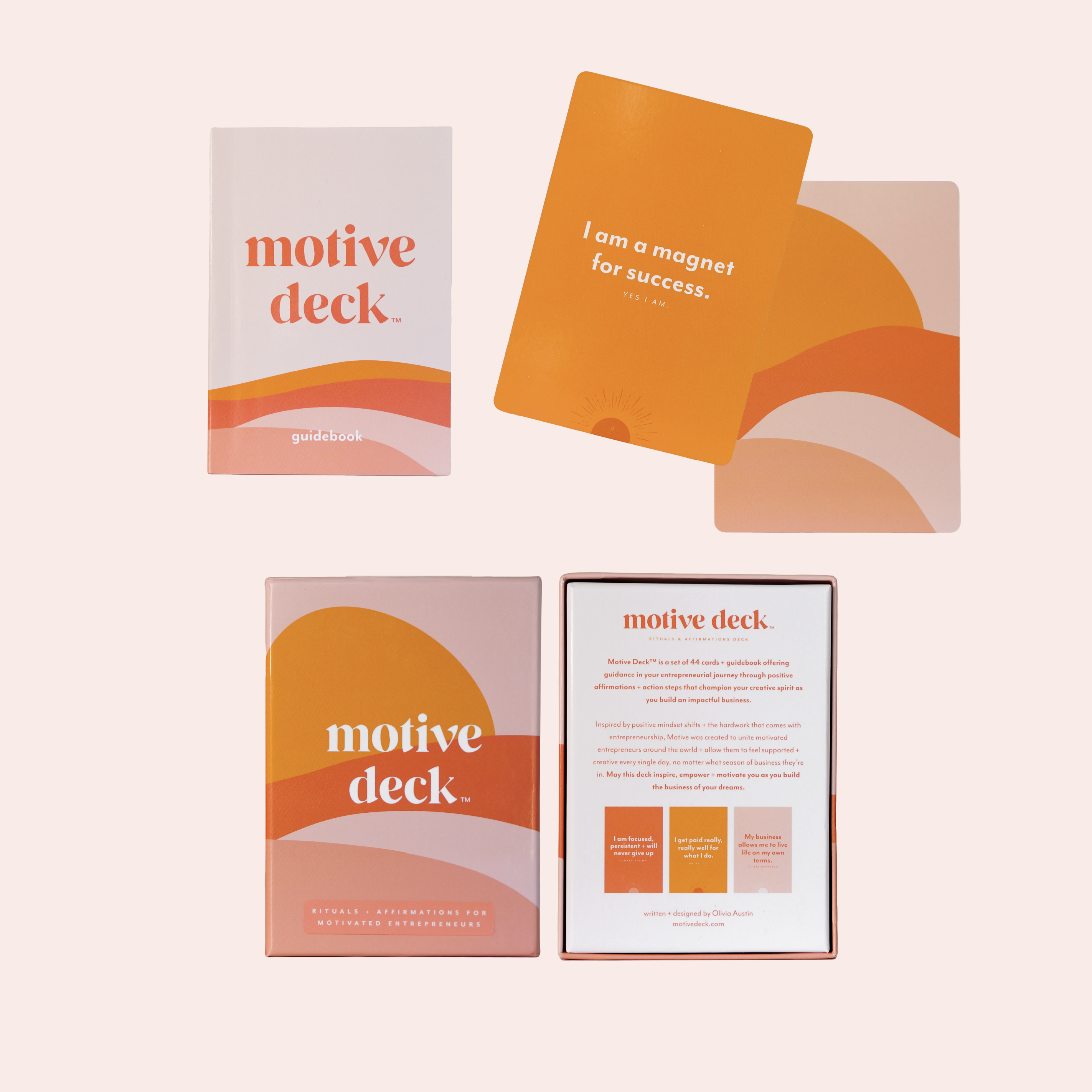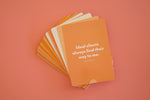 From one motivated entrepreneur to another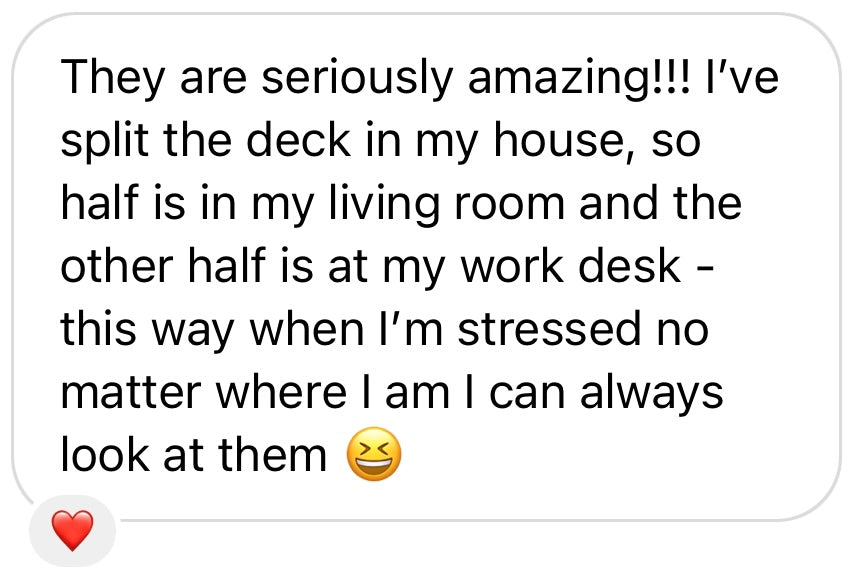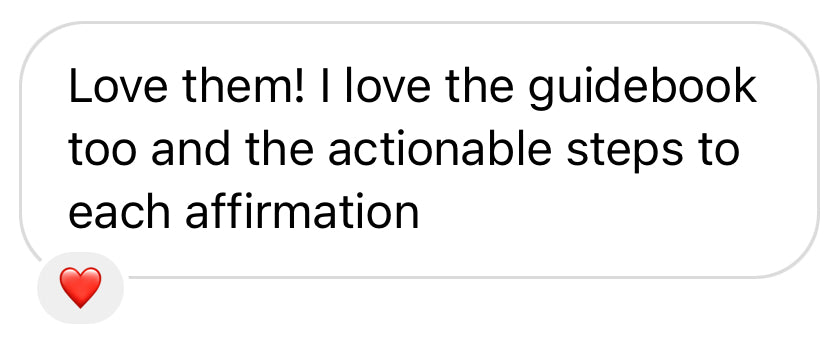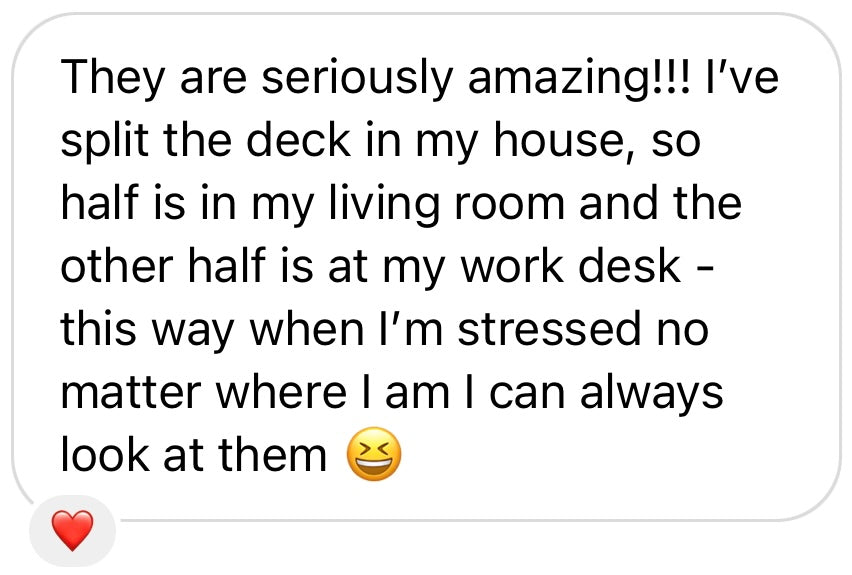 A daily [sassy] pep talk made for entrepreneurs
The perfect (sassy) pep talk made specifically for entrepreneurs. A much-needed boost in confidence, help overcoming obstacles, reminders for a positive mindset, and whatever else you're working through in your business.
GET YOUR DECK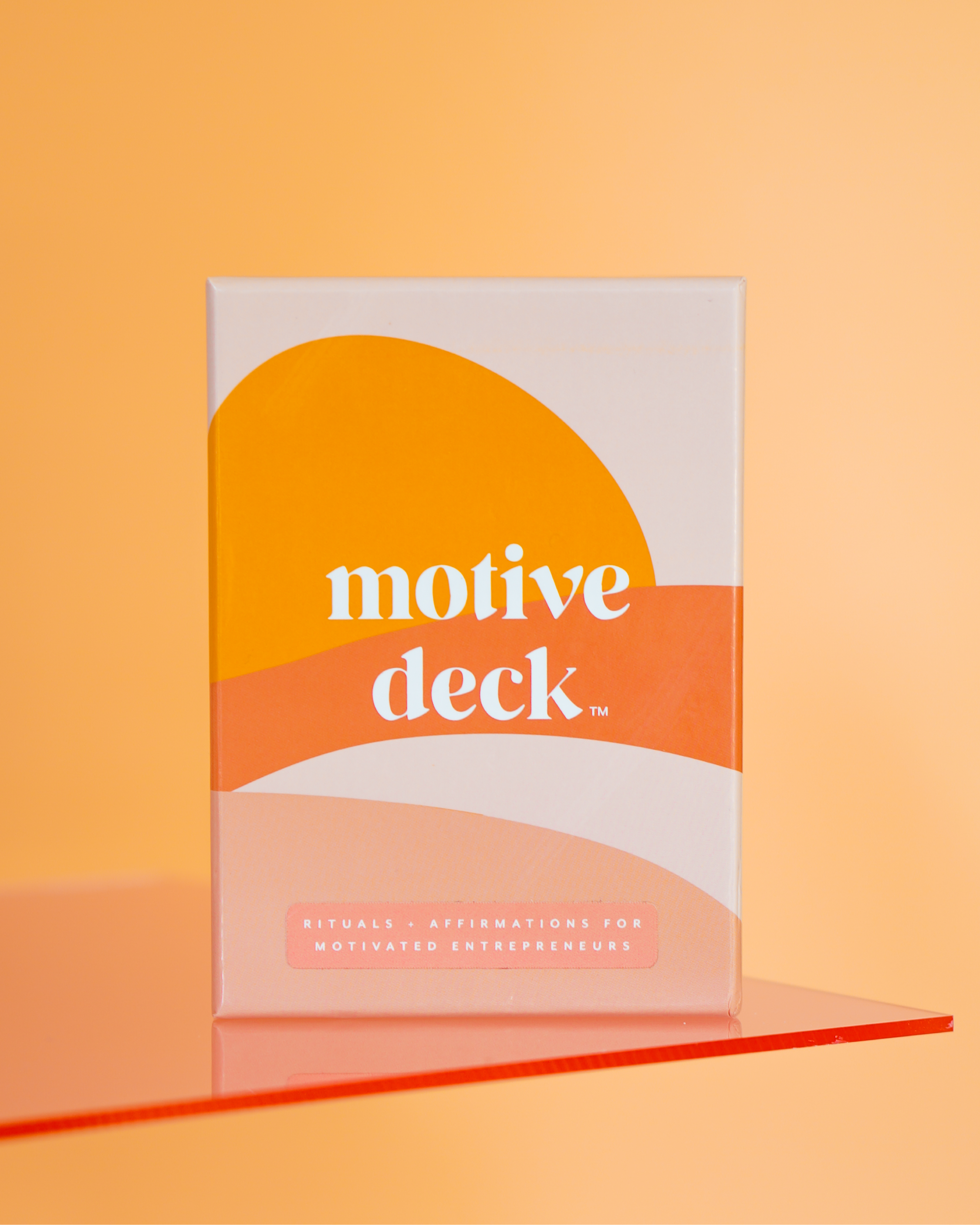 made for entrepreneurs
Motive Deck™ is made specifically for entrepreneurs with affirmations for business with a correlating ritual in our guidebook giving you thought-provoking guidance as you grow!
A bold, fun way to start each day
With it's vibrant colds + bold personality, Motive Deck™ is what you turn to for support, confidence + a pep talk for whatever you're working through in your business - entrepreneurship doesn't have to be lonely!
Great for client gifts or unique wholesale
Since we're entrepreneurs too, we're always thinking of ways to support our clients (and yours!). With beautiful + high-quality packaging, Motive Deck™ is perfect for a unique gift your clients will love!
Meet the maker
Made by entrepreneurs, for entrepreneurs.
After using decks for years in my self-development practice, I realized there was nothing out there specifically for entrepreneurs that was fun, bold and a little sassy — so I got to work. The more I started creating, the more I realized how important positivity is to your success as a business owner and how much this will impact entrepreneurs around the world. My vision is for you to have Motive Deck™ on your desk, your office and gift it to clients to remind our special community that everything you dream is beyond possible and starts from within.
We're just meeting now?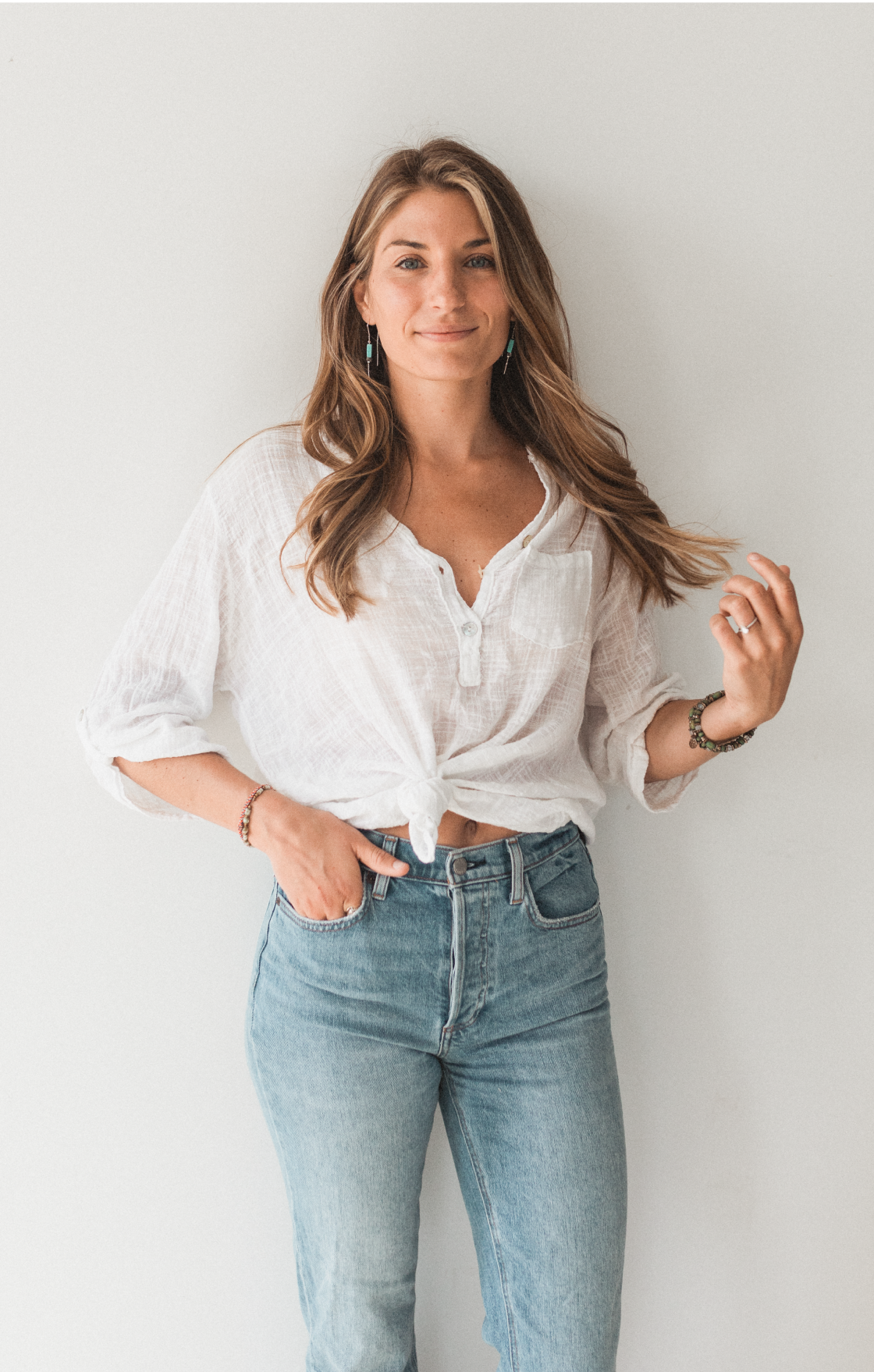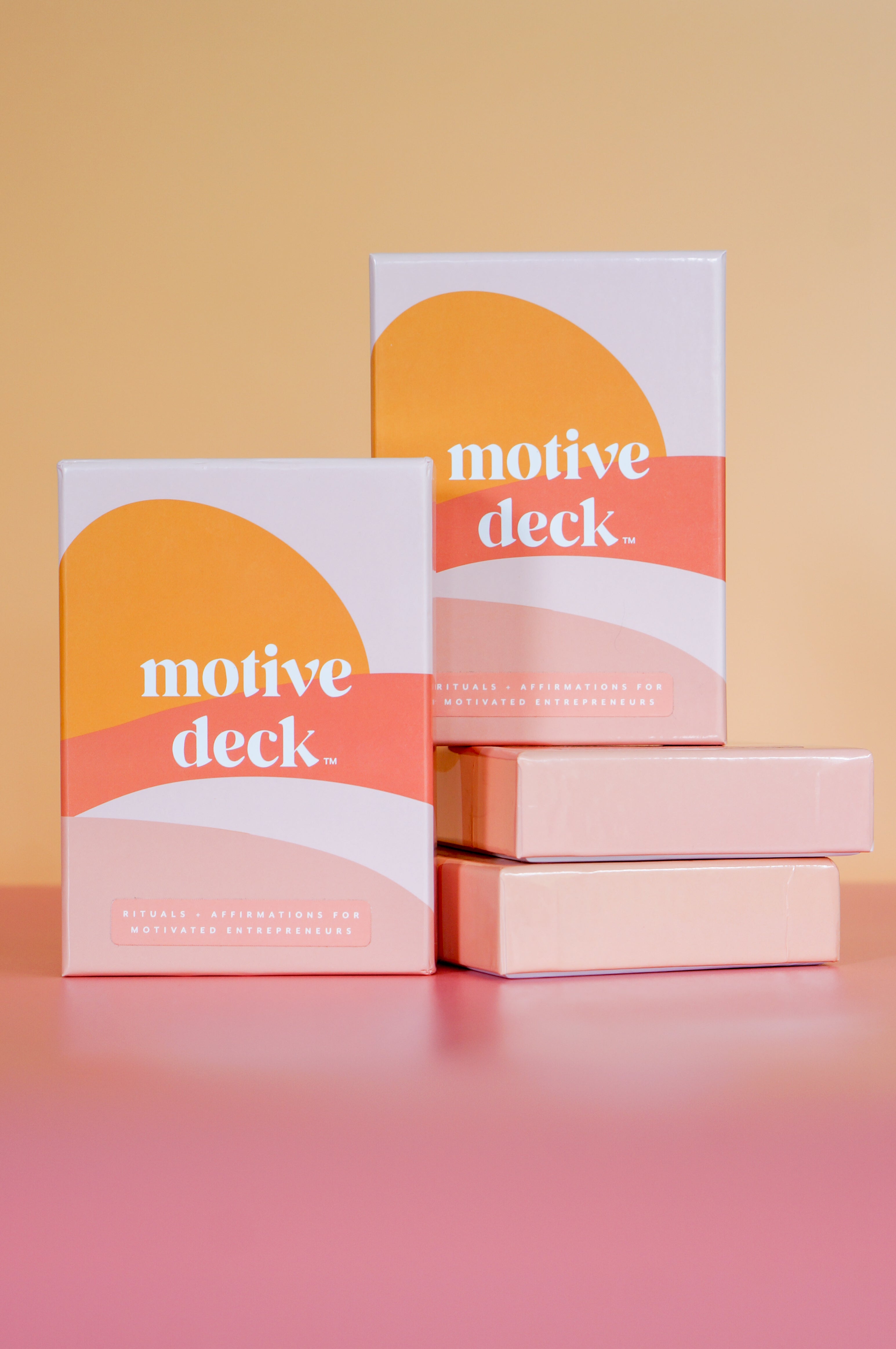 Interested in wholesale?
Whether you're getting them for client gifts, the entrepreneurs in your life or want to add a unique wholesale product to your store, we have an exclusive partnership program offering discounted prices when you order a quantity of 25 decks or more.

join our community!
@motivedeck