Hi, we're biz besties now.
We're here for the slightly-obsessive, "no plan b" motivated entrepreneur who's changing the world.
MADE BY ENTREPRENEURS, FOR ENTREPRENEURS
After using decks for years in my self-development practice, I realized there was nothing out there specifically for entrepreneurs that was fun, bold and a little sassy — so I got to work. The more I started creating, the more I realized how important positivity is to your success as a business owner and how much this will impact entrepreneurs around the world. Motive Deck™ is a vibrant, outgoing and motivating brand created to inspire entrepreneurs to go after their dreams by promoting a positive mindset and empowering words with a sprinkle of witt and sass. With the ability to grow your business in any direction you choose, entrepreneurship can be a bit lonely and confusing, and Motive Deck™ is here to evoke the knowing-ness that everything you want to achieve is already inside of yo and encourage entrepreneurs to take the next aligned action to make their dreams come true.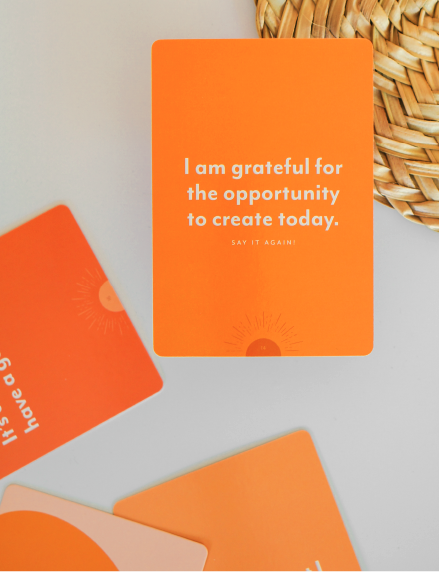 Our mantra:
If you want to go big, go in.
Entrepreneurship takes skill, determination and strategy in order to do what no one else has done. Oftentimes we can get distracted, but if you are in-tune with with our mind, body, spirit you know the best thing to do for your business - that's what Motive Deck™ is here to help you do.
Meet Olivia
Designer, Writer + Founder
Hi, I'm Olivia, the creative behind Motive Deck™. As a spiritual entrepreneur and self-development junkie, positive mindset and rituals are practices I know have added to my success (and sanity) as a business owner. After running my design agency, Current Design Studio, and mentoring designers for years, I know what it's like to experience burnout and feel lonely in your entrepreneurship journey. I made Motive Deck™ for all entrepreneurs to experience a bold and vibrant daily pep talk to empower you to go after your dreams, no matter what that looks like.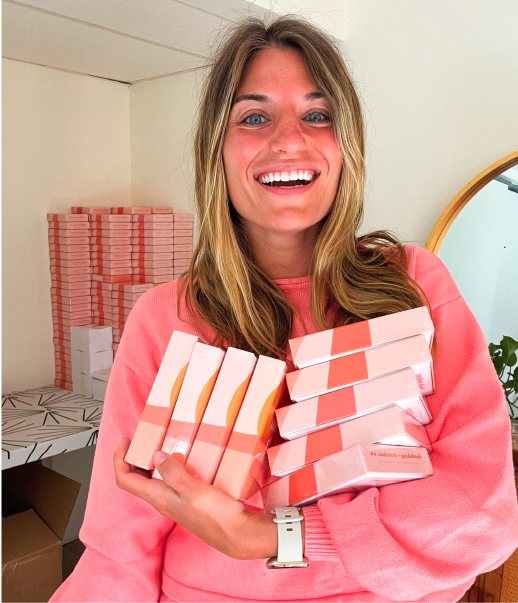 join our community!
@motivedeck