Wholesale Information
Wholesale is great if you're wanting to buy Motive Deck™ in quanitities of 25 or more for clients or as a unique product in your store.
If you're interested in wholesale, please contact motivedeck@gmail.com
Whether you're getting them for client gifts, the entrepreneurs in your life or want to add a unique wholesale product to your store, we have an exclusive partnership program offering discounted prices when you order a quantity of 25 decks or more.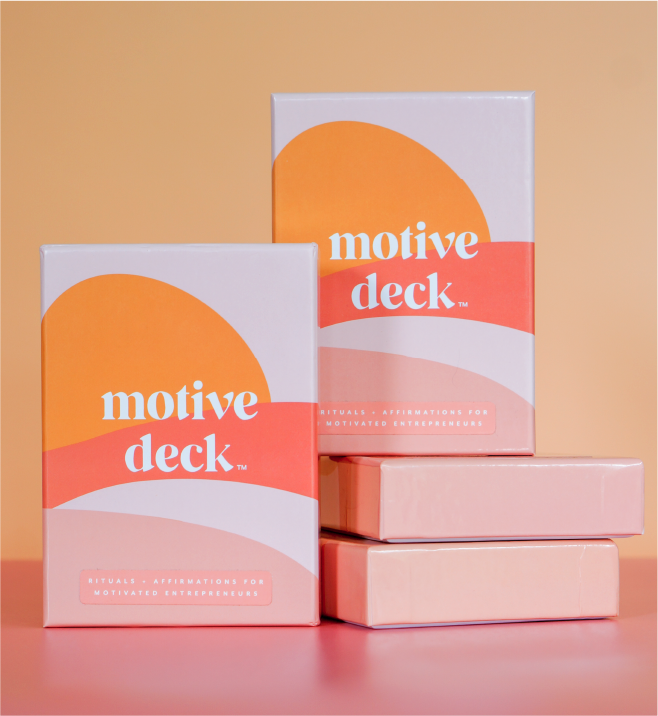 join our community!
@motivedeck